Ultimate Italy Travel Planner 2024 Edition
Regular price
Sale price
$29.00 USD
Unit price
per
View full details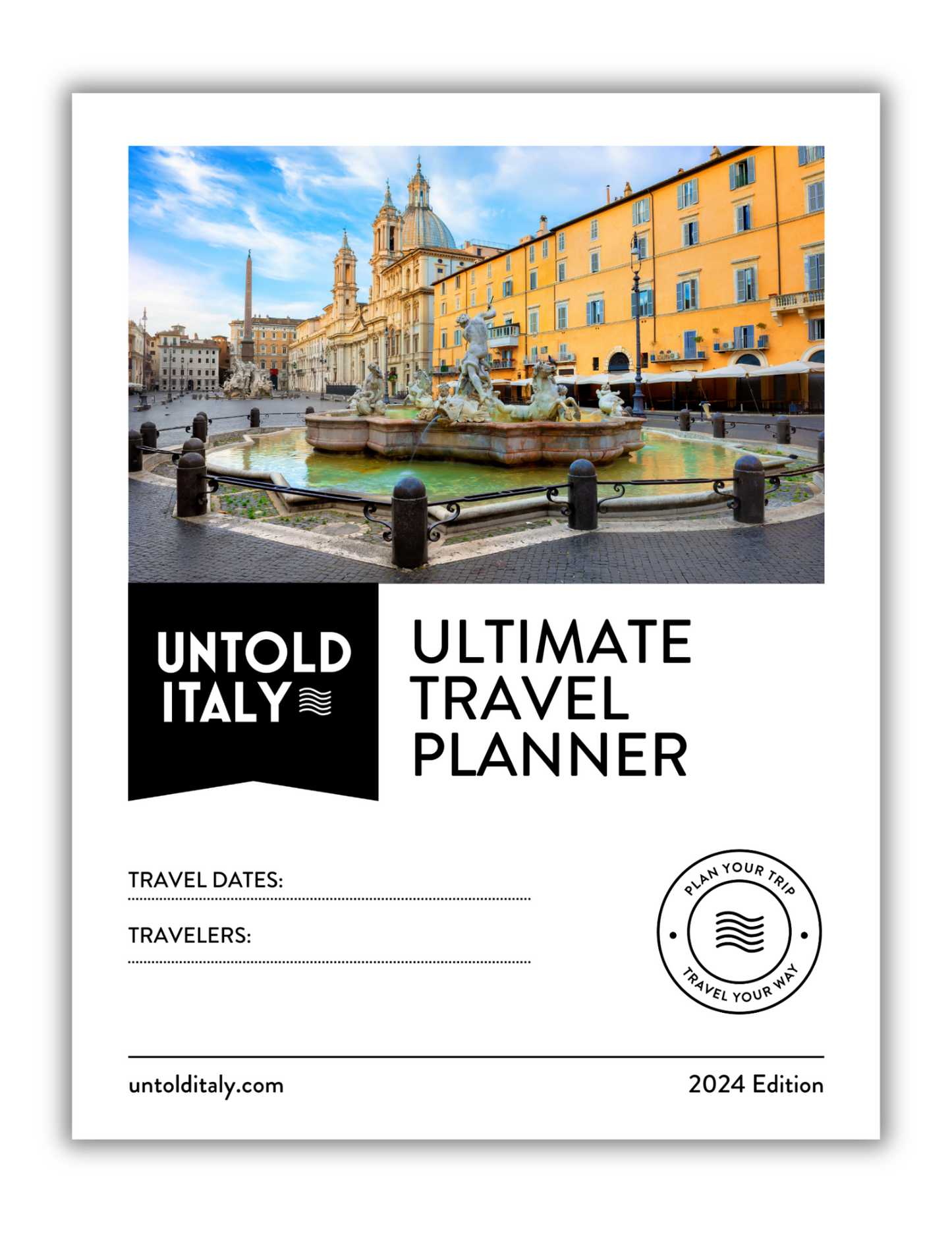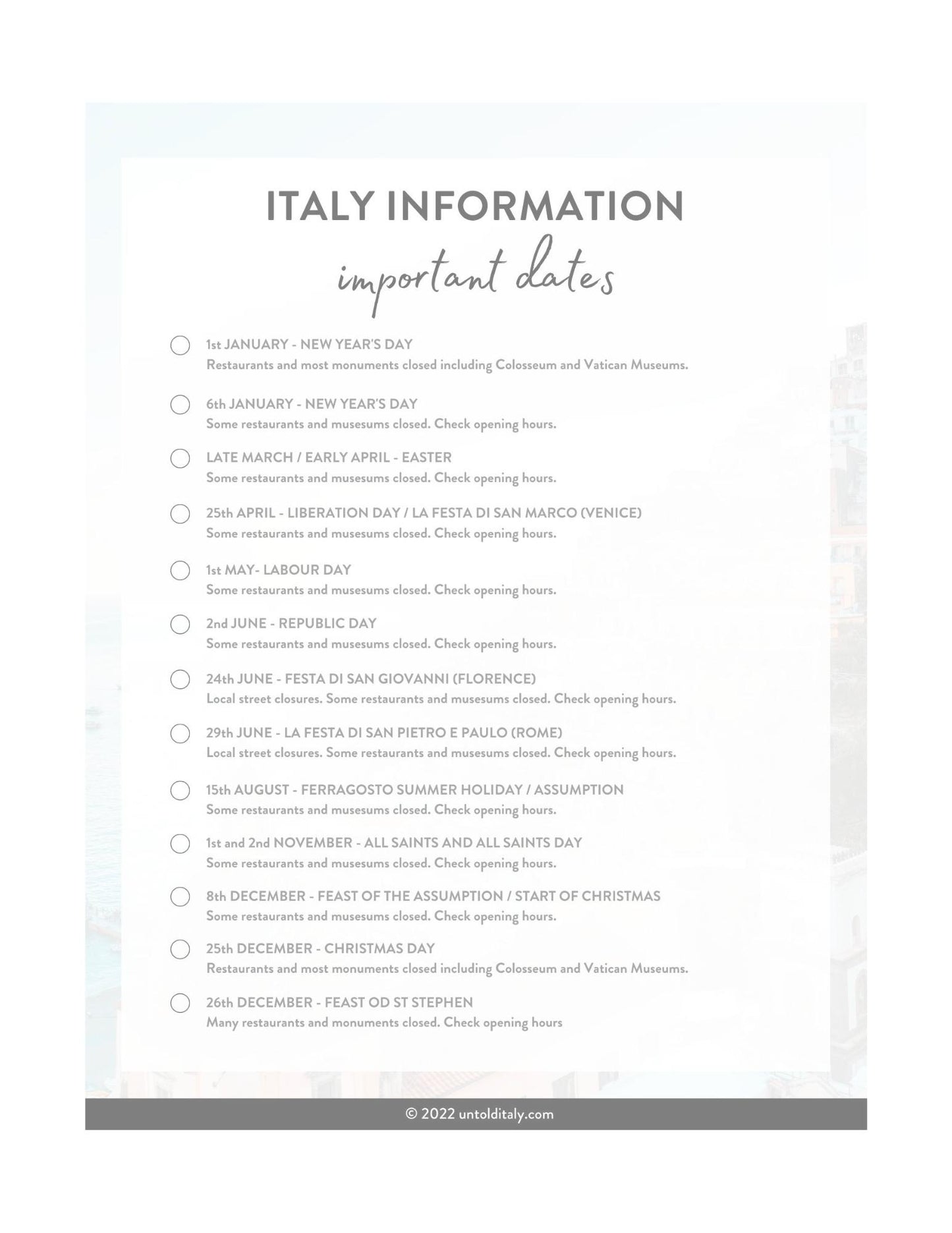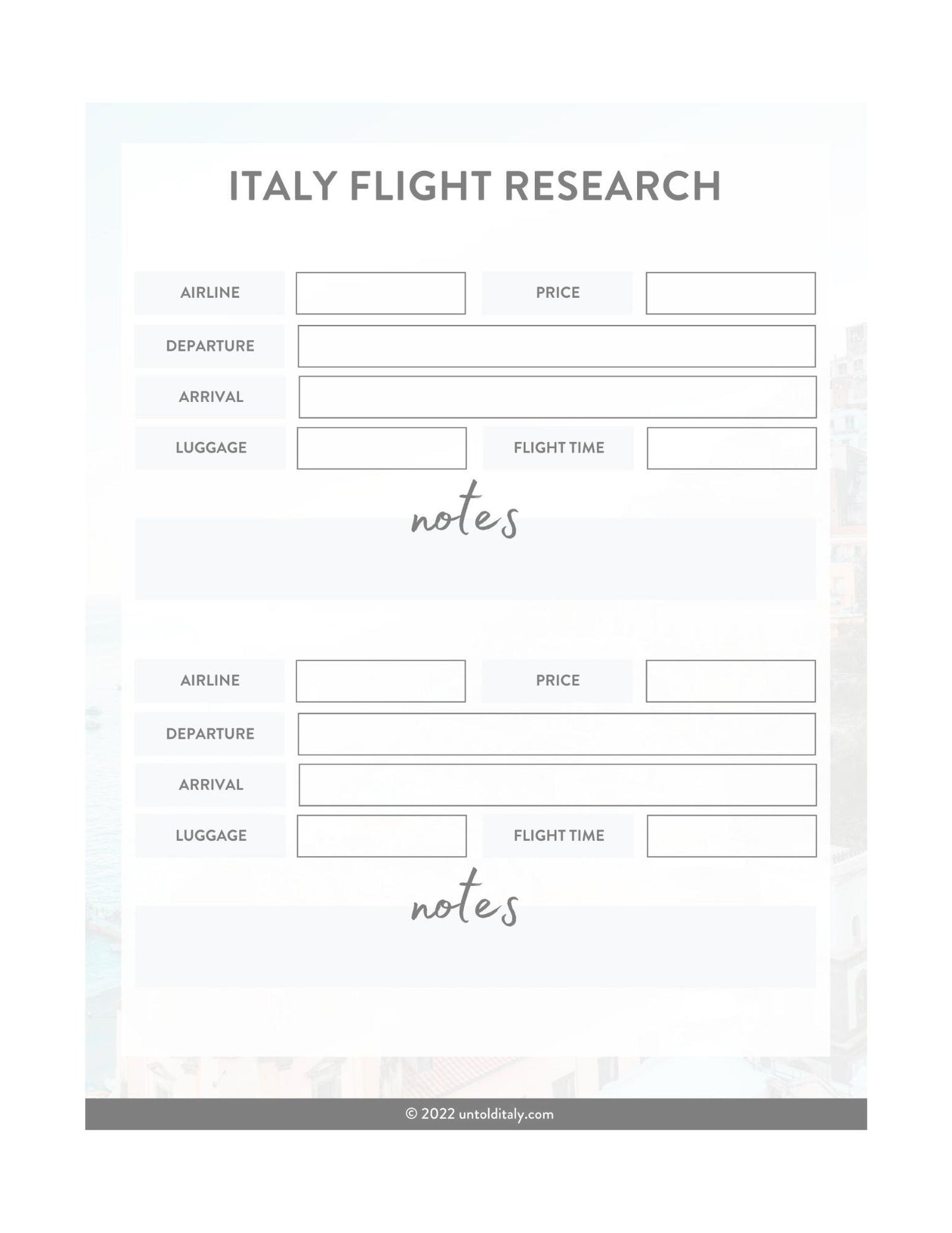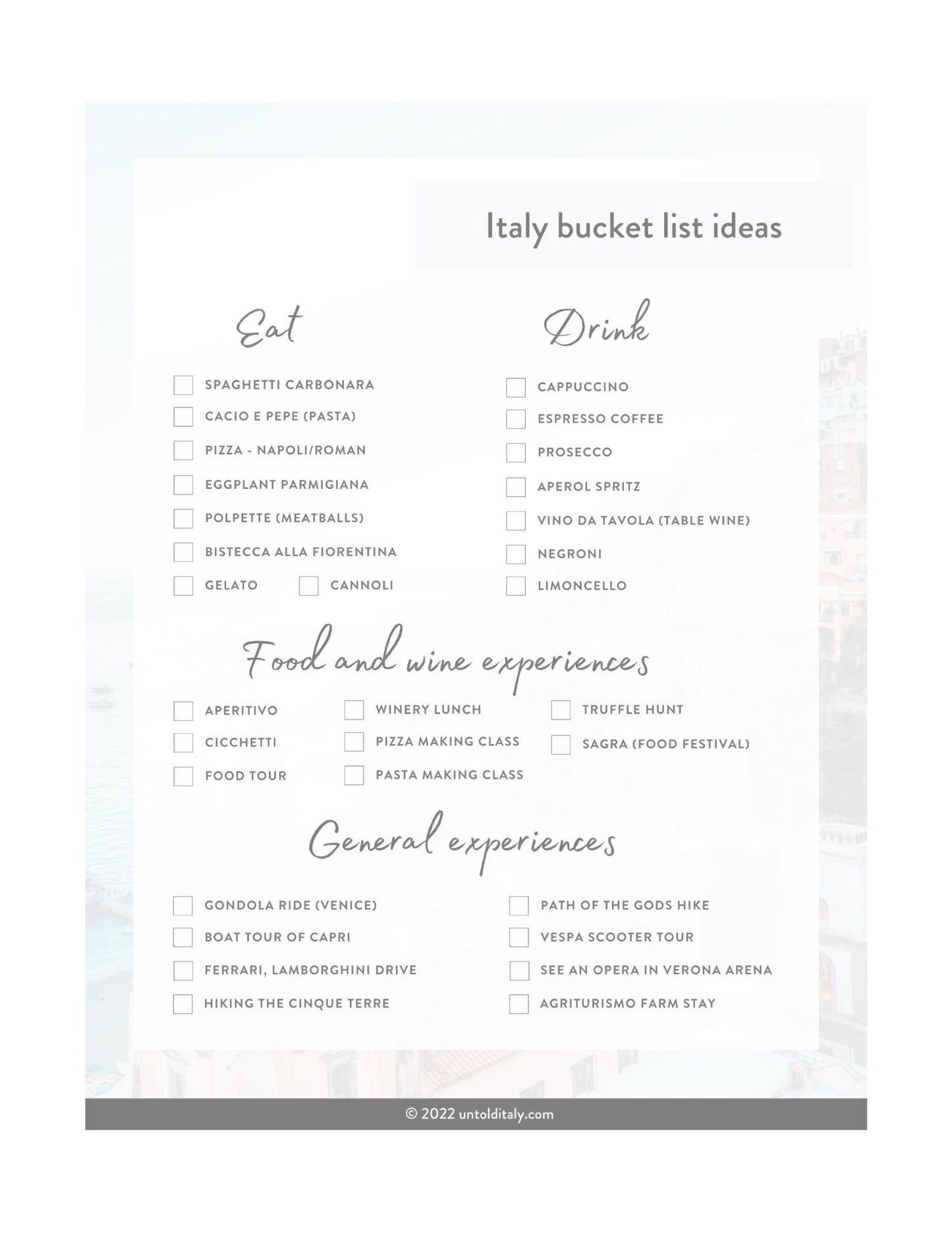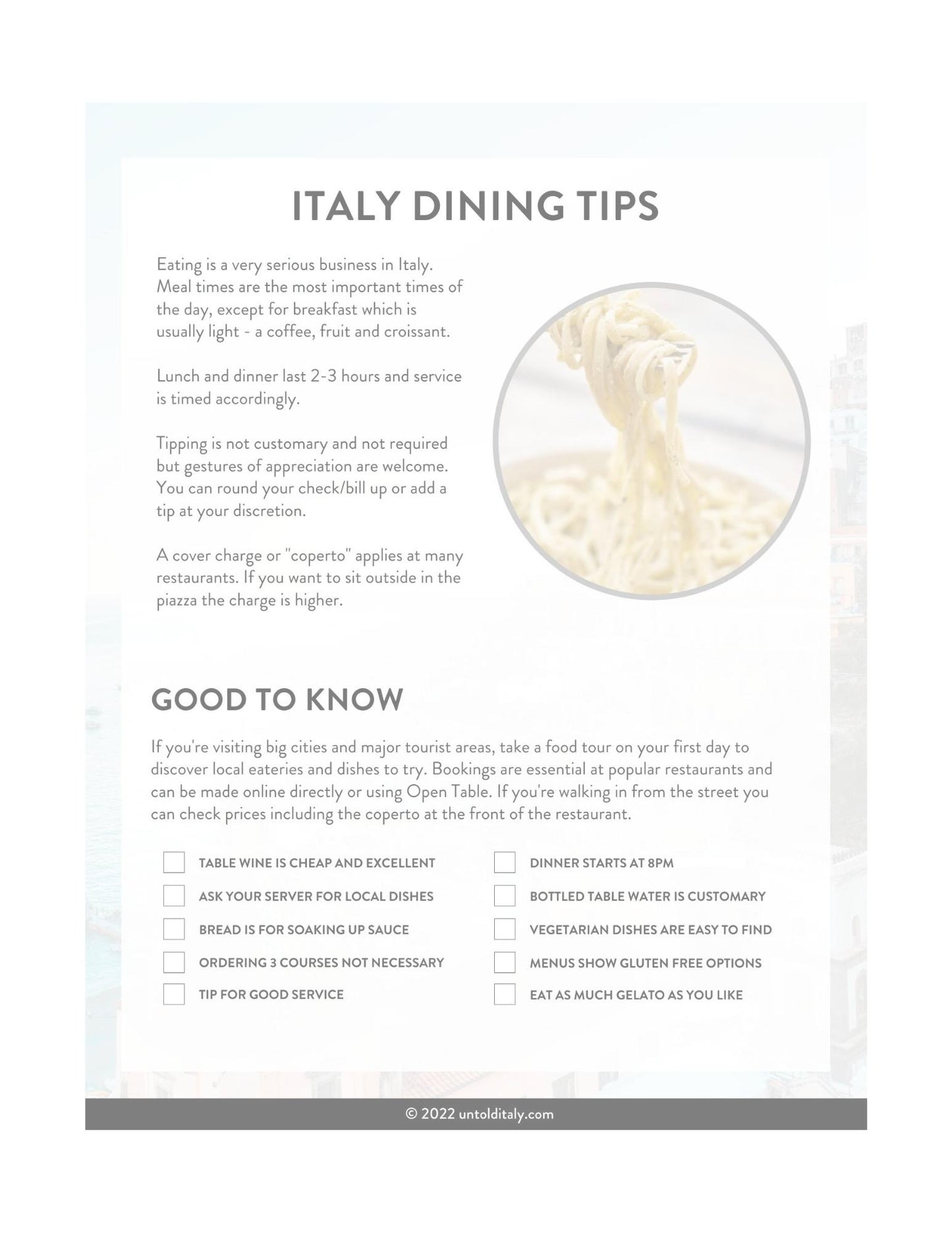 About our Ultimate Travel Planner
What's Inside:
80 page printable PDF Italy travel planner
12 unique planning templates
3 checklists
7 Italy travel information pages
50+ bucket list ideas
Sample pages:
What Makes Our Planner So Useful
We've poured all our expertise gained from over 30 trips to Italy into our planner. You will have tried and true methods for ensuring you have all the details covered off for your trip.
Our planner takes you step by step through the process of planning your dream trip to Italy – from gathering inspiration and capturing your research to documenting your plan and recording your experiences.
The templates in the planner are not generic. They have been built especially for travel in Italy and we've also included some of our favorite tips for booking accommodation, transport, tours and activities.
FAQ
How will I receive my planner?
Our travel guides and planners are published in digital PDF format. You will receive your files via email as soon as you make your purchase. No physical items will be shipped to you.
How does the Italy planner differ from a standard travel planner?
Travel planners are usually made for general trips. Our planner is different because it was specifically designed with trips to Italy in mind.
In the Ultimate Italy Travel planner, templates have been adjusted for travel in Italy. You'll even find a place to put your must visit gelato stop for the day.
We've also included important planning tips like – when to take the train vs when to rent a car – so you don't need to search for answers all over the internet. They are right there at your fingertips, saving precious time and costly mistakes.
Do you offer refunds?
We don't accept returns, exchanges or cancellations on our digital products. Please contact us at service@untolditaly.com should you have any problems with your order.
Ultimate Italy Travel Planner 2024 Edition
Regular price
Sale price
$29.00 USD
Unit price
per
Share
View full details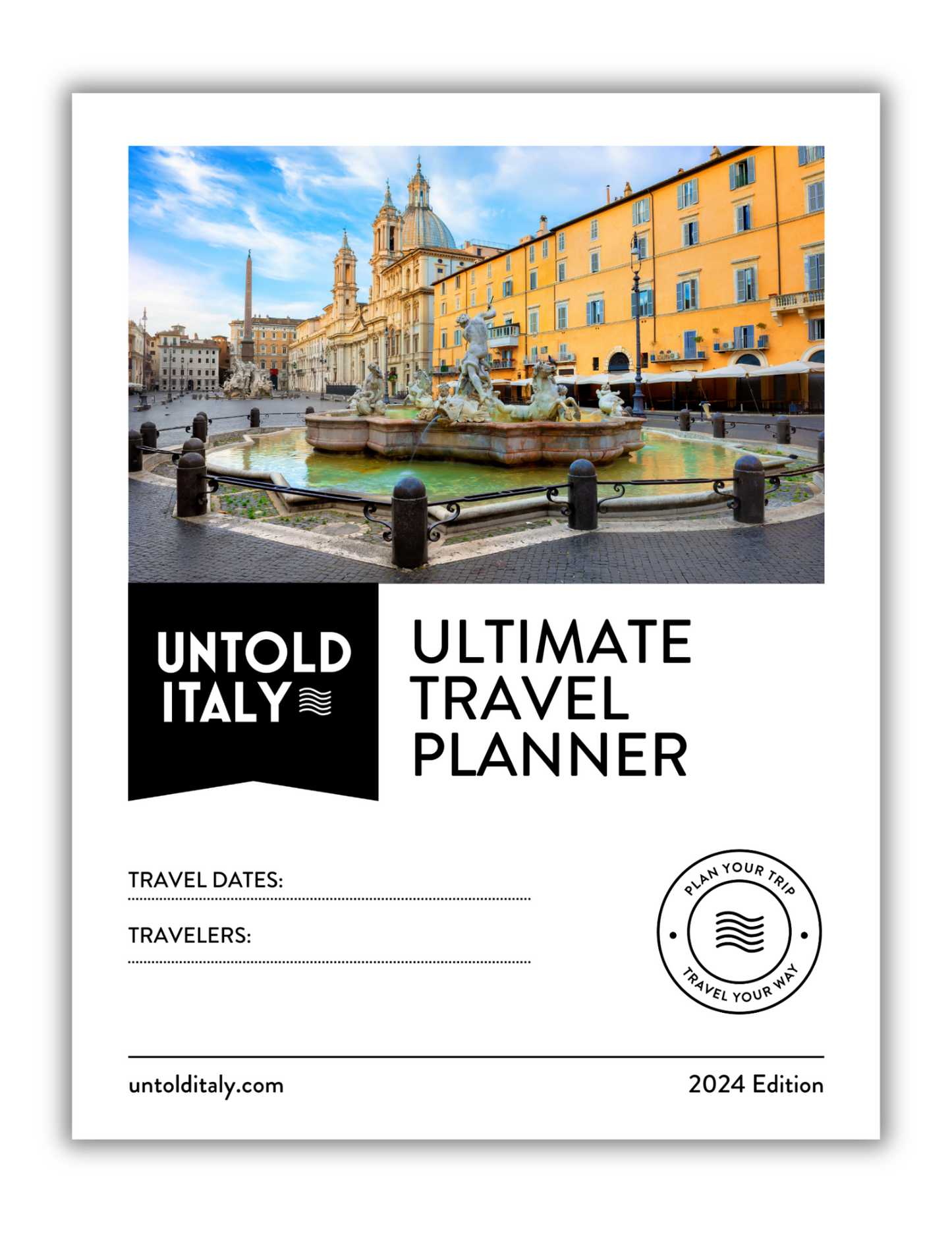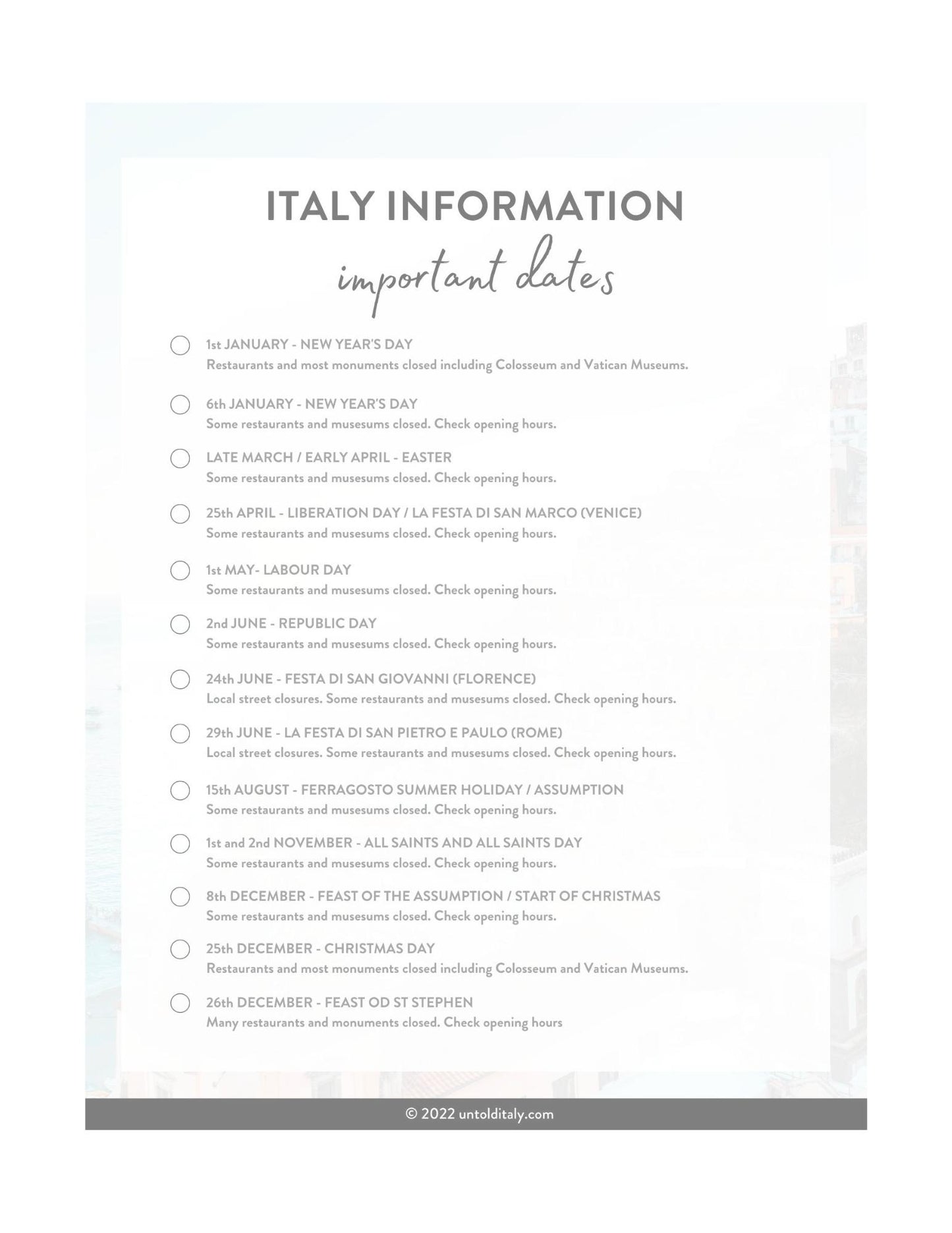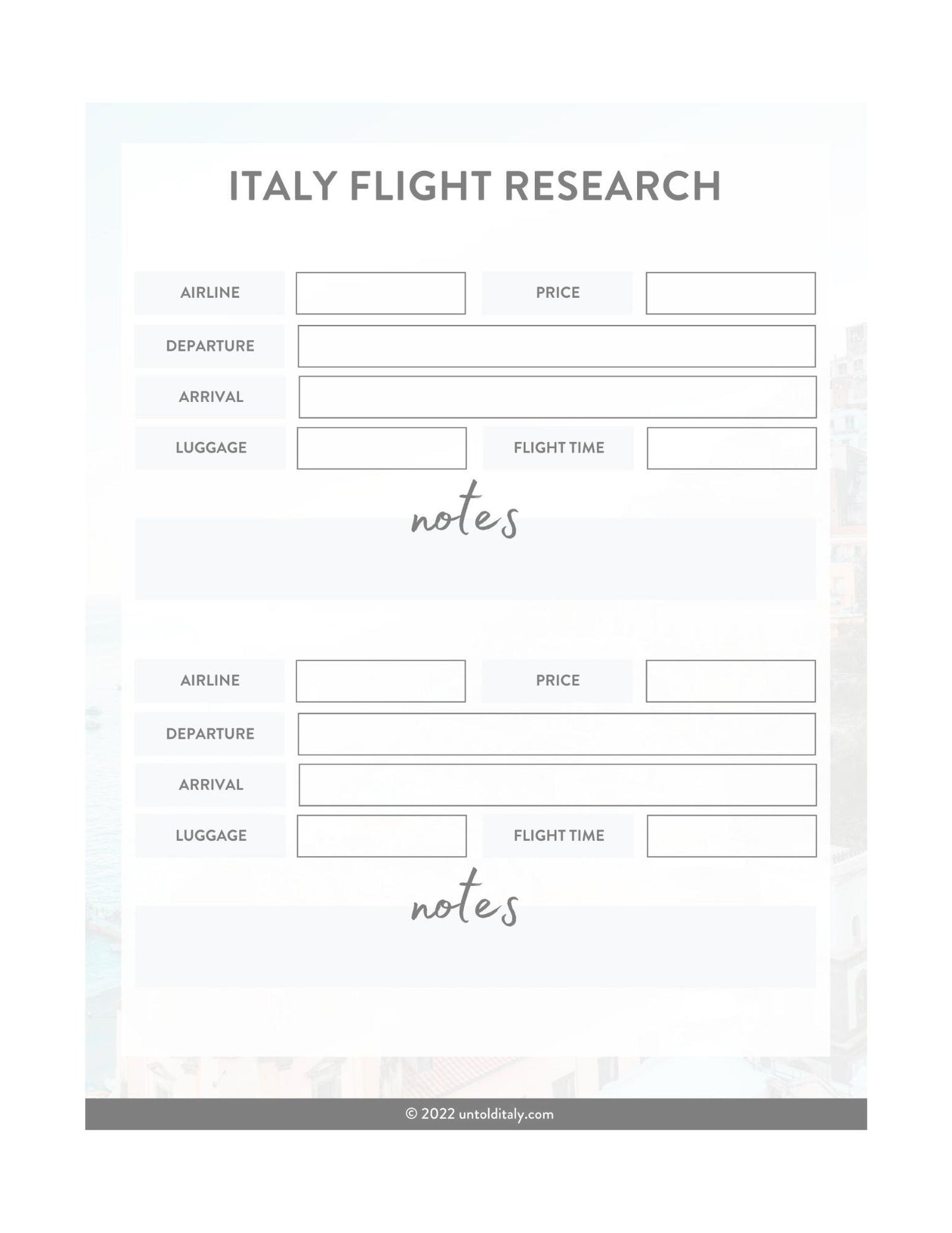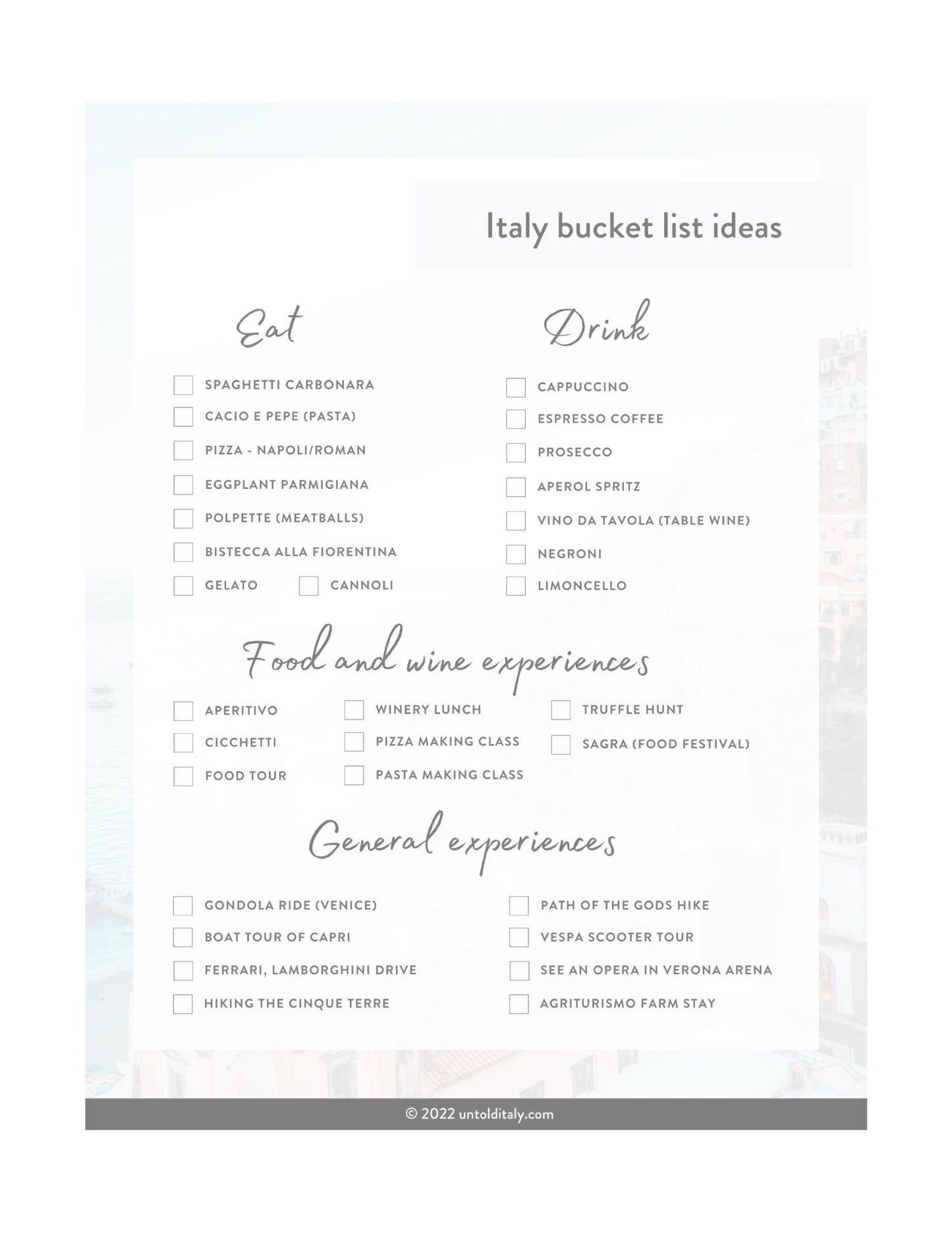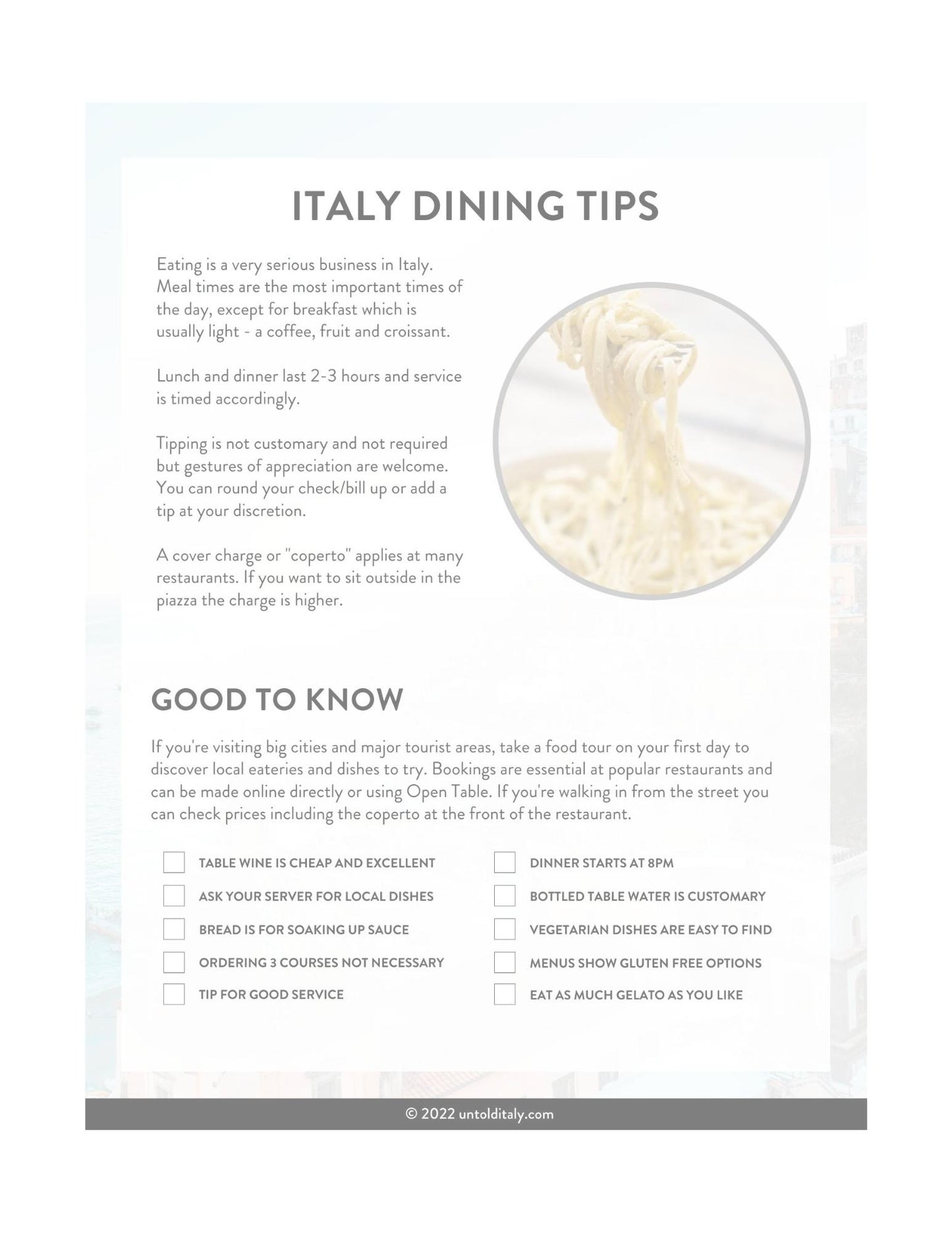 About Untold Italy
We are an online destination and podcast dedicated to helping you plan incredible trips to Italy. Whether it is your first or fifteenth visit to bella Italia, you'll find inspiration and resources to build a trip you'll cherish for a lifetime.
Meet Your Italy Trip Planning Expert 

Ciao friends! 
I cannot wait to help you plan your trip to beautiful Italy.
This is the country I love to visit most of all and after over 30 trips to Italy I've learned a few things about where to find the best carbonara and how long you should plan to spend at the major sites.
Italy is best savored, not rushed.  And the best way to make sure you have plenty of time for strolling with gelato and soaking up the atmosphere in the piazza is to make sure you plan your trip with precision. We want to make sure you leave plenty of buffer time for those la dolce vita moments and never have bad gelato!
Andiamo! Let's get planning!
Katy Clarke
Untold Italy podcast and travel resources